Your single point of reference for all your Geotechnical Inquiries
Geo-Log 4
Open Software link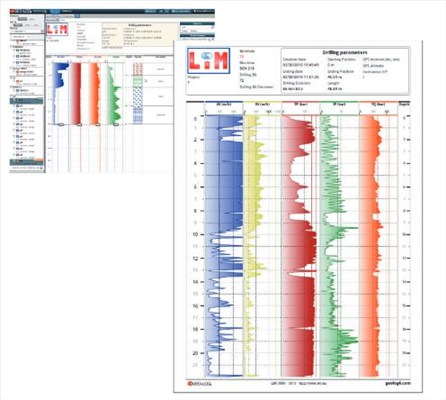 Geotechnical Internet Sofware (SaaS)

The main functions of the GEO-LOG 4 SaaS (on line Software as a Service) are :

-Import and upload of LIM datafiles recorded by the MiniLIM 5G and PocketLIM 5G data recorders. The datafiles are either uploaded from the USB or automatically retrieved par internet Lim@mail;
- Manual entry of borehole logs with description (lithology, water levels, samples, piezometer, casing, ...);
-Import of AGS4 (Association of Geotechnical and Geoenvironmental Specialists) datafiles;
-Automatic evaluation and calculation of the L. Menard pressuremeter test(ISO 22476-4 european standard);
-Fully graphic layout of borehole logs (header and columns)
-PDF file generation of the borehole logs;
-Data export to the AGS4 or CSV file formats.
Country:
France

User Rating:
You must be registered to vote.