Your single point of reference for all your Geotechnical Inquiries
What is Geotechpedia for geotechnical engineering?
Geotechpedia, a continually growing database of assorted geotechnical engineering information, is dedicated to anyone and everyone interested in geotechnical engineering. From professional geotechnical engineers to students, Geotechpedia offers information that can be easily accessed by professional engineers, academics, researchers, students, etc. Our mission is to provide consistent, easily accessible, fully downloadable geotechnical information, which can be used to promote the field of geotechnical engineering. We believe that knowledge must be promoted and not kept hidden in arcane obscurity.
Published papers, manuals and reports that are freely available on the net, commercial software, and geotechnical equipment for monitoring, investigation and construction can easily be found and evaluated via our uniquely easy to use search engine and category browsing.
Our future goal is to provide a more interactive service in which all information included in our database can be rated, commented on and ranked. This way the most interesting, objective and helpful information will become freely available at a glance.
How does geotechpedia work in geotechnical engineering?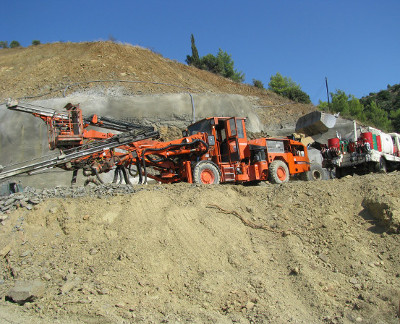 Anybody working in the field of geotechnical engineering knows how important it is to have the most up to date information regarding the state-of-practice and state-of-the-art in this complex field. We collect, filter and sort information found on the web, for you, to save you time and help you pursue your goals more efficiently. All it takes is one keyword in order to search our database for a wide variety of different subjects, including papers, software and equipment. The results are sorted per subject and you can easily find what you are looking for. Furthermore, great care has been taken to ensure that what you find in our database is accessible and downloadable. Our goal is to have zero broken links so you can find what you want and save time in the process.
You can browse our database from different categories and subcategories which organize the geotechnical engineering information in different thematic files or you can just search through our general search engine. You can then find material related to the author, manufacturer, field etc just by pressing on the inter links.
Why should you use geotechpedia in geotechnical engineering?
Everybody knows that Google, Bing etc are THE SEARCH ENGINES but how many times do you come across unrelated information and just have to keep optimizing your search again and again or go through pages and pages of information that has been SEO optimized only to appear first and above more useful information? With Geotechpedia you find what you are specifically looking for in the related field of geotechnical engineering and do not need to waste any time sorting out irrelevant information.
An abundance of knowledge available in minimal time.