Your single point of reference for all your Geotechnical Inquiries
New Jersey Institute of Technology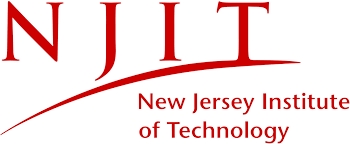 Although hundreds of tunnels have been constructed throughout the U.S. in the last three decades, there has not been much attention to how valuable the field of geotechnical engineering has been when designing and implementing these massive and complicated projects. Geotechnical engineering is an invaluable profession for any civil engineering project, with its focus lying on building structures taking into account the soil and other components of the earth to determine whether a particular site is safe for a given project among other things. Not only is this branch of civil engineering adept at taking into account the layout of the land, design of such projects becomes vital for tunnel safety and longevity. Due to technological innovations, improvements in bridge construction are happening at a rapid pace with an ever-increasing demand for geotechnical engineers.
Before geotechnical engineers get any work started on a new tunnel construction project, their teams need to take samples of the ground soil and rock where the new tunnel will be constructed. Bedrock in urban areas is often inconsistent, which requires multiple samples to be taken and modifications made to the preliminary tunnel designs. This often happens in cities where the bedrock has frequent sizable cracks that allow ground water seepage. When the water freezes, it causes the bedrock to crack further. One of the main challenges a geotechnical engineer faces is to adjust their tunnel designs using available software tools that will accurately replicate these real world conditions.
Geotechnical engineers also work closely with teams of geologists and other civil engineers to complete tunnel construction projects. Urban design can present some of the toughest challenges in this field, with preparation, design, and implementation being a vital part of these projects. For this reason, geotechnical engineering involves a collaborative approach that requires the expertise of a number of different design professionals. This engineering specialty is expected to see more sophisticated improvements as design technology evolves. To learn more about tunneling and the important role that geotechnical engineers play in tunneling, checkout the infographic below created by the New Jersey Institute of Technology's Masters in Civil Engineering Online degree program.
User Rating:
You must be registered to vote.