Your single point of reference for all your Geotechnical Inquiries
DiTemp Medium Temperature Sensing Cable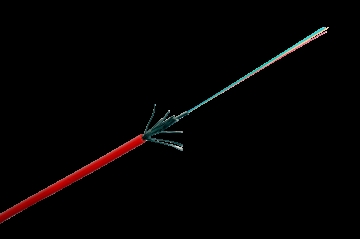 The Medium Temperature Sensing cable is a unique sensor for the evaluation of distributed temperature over several kilometers and up to 150° C.
The Medium Temperature Sensing cable is used in a wide range of applications that require distributed temperature sensing, such as temperature monitoring of concrete in massive structures, waste disposal sites, on- and off-shore sites in gas and oil industry, hot spots, cold spots and leakage detection of flow lines and reservoirs, building installations, just to name a few.
The DiTemp Medium Temperature Sensing cable is a small fiber optic cable, armored with stainless steel loose tube gel filled, stainless steel strength members and TPE outer sheath. The central loose tube, with optimized fiber excess length, is hermetically sealed and contains 2 mid temperature dual layer acrylate fibers for increased micro bending performance.
This sensor is particularly suitable for outdoors and harsh environment applications with different methodology of installation: direct burial in the ground or concrete, clamped to a pipe, anchored or glued.
Thanks to the special package design, the Medium Temperature Sensing cable offers high tensile strength, crush resistance, lateral water tightness, chemical and abrasion resistance and excellent rodent protection.
The Medium Temperature Sensing cable is fully compatible with the DiTemp system and all its accessories
Contact:
Roctest Ltd.
680 Birch Street
Saint-Lambert, Quebec
Canada J4P 2N3
Tel: +1 450 465 1113
Toll free: 1 877 762 8378
Fax: +1 450 465 1938
Country:
Canada

User Rating:
You must be registered to vote.