Your single point of reference for all your Geotechnical Inquiries
SC-70 HD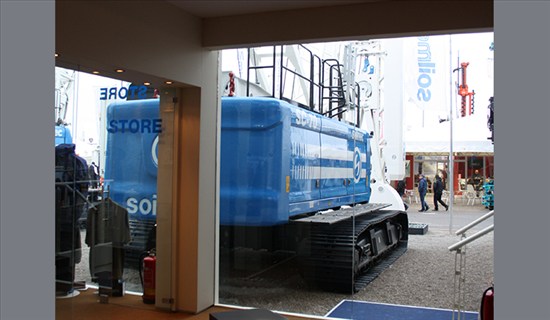 SC-70 is a Soilmec crane with an electro-hydraulic proportional control system that provides accurate and simultaneous movements. Regarding performance, the maximum capacity is 72.6 tons with a working radius of about 3.3 m; the diesel engine power (403 kW) and the hoisting force (260 kN) are greater than those of the main competitors' cranes.
Another advantage is the new Soilmec cab, very comfortable for the operator and, especially, its innovative control panel.
Finally, we have to highlight the different possible operating configurations (crane, hydraulic grab, cable grab, hydraulic rotary, dragline, etc.), which allow the SC-70 to be suitable for a large range of building yards.
Contact:
SOILMEC SPA, Via Dismano, 5819, 47522 Cesena (Forlì Cesena) Italy.
Tel. +39 0547 319111, Fax. +39 0547 318548, e-mail: soilmec@soilmec.it
Country:
Italy

User Rating:
You must be registered to vote.