Your single point of reference for all your Geotechnical Inquiries
SH-40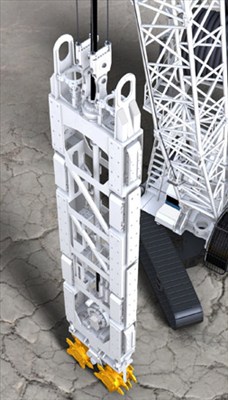 The hydromill module is constituted by a heavy steel frame on which are mounted two counter-rotating and independent milling drums.
In order to correct hydromill verticality deviation independent mobile flaps are positioned on the module surface.
Soilmec has developed a rotating module system for T-panel realization because in little job sites the rig orientation chance can be a very difficult operation increasing time loses and costs.
Technical data
Body lenght m 13.8
Weight t 40
Panel thickness mm 800/1500
Panel width mm 2800/3000
Indipendent mobile flaps Standard
Module rotation system for T panel Standard
Contact:
SOILMEC SPA, Via Dismano, 5819, 47522 Cesena (Forlì Cesena) Italy.
Tel. +39 0547 319111, Fax. +39 0547 318548, e-mail: soilmec@soilmec.it
Country:
Italy

User Rating:
You must be registered to vote.