Your single point of reference for all your Geotechnical Inquiries
GH-15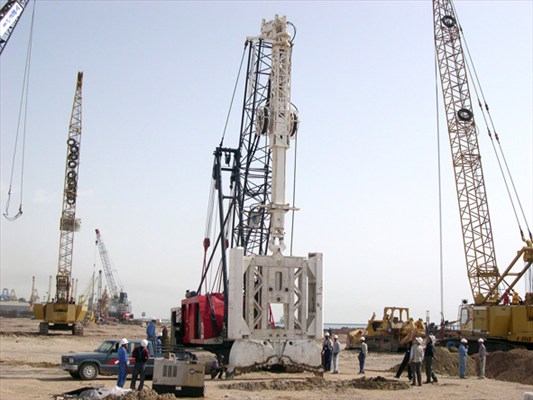 The Soilmec hydraulic grabs are the result of years of research and development in mechanical excavation. The collection of data from various sites, tests on different soil types, the study of the performance of difficult soft soils and layers allowed the production of the series of hydraulic grabs more competitive available on the market.
They can operate in any soil type coarse or cohesive. In the presence of large boulders or hard conglomerate formations, we recommend the traditional chiseling.
Technical data
Excavation dimension (width x length) mm 600/1500 x 2800/4200
Weight t 15,2
Max depth m 75
Contact:
SOILMEC SPA, Via Dismano, 5819, 47522 Cesena (Forlì Cesena) Italy.
Tel. +39 0547 319111, Fax. +39 0547 318548, e-mail: soilmec@soilmec.it
Country:
Italy

User Rating:
You must be registered to vote.