Your single point of reference for all your Geotechnical Inquiries
MACINTOSH (DP-L) PROBE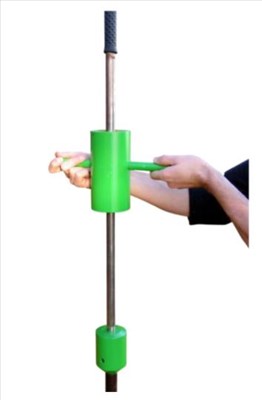 This probe is a simple but very handy tool operated manually. Two lateral handles are used to fully lift up the 10 kg drop weight body. After being released it drops onto the anvil which transmits the energy onto standard 22mm DP-L rods with M16 thread connectors. For the first meter the probe is vertically stabilized by hand, after that is is held in position by the rods already being in the soil.
Technical Data
Height (Fall): 500 mm
Weight (Fall): 10 kg
Contact:
Nordmeyer Geotool GmbH
Wolfener Str. 32-34 / Building B
12681 Berlin, Germany
Phone + 49 (0) 30 / 934 905 200
Fax + 49 (0) 30 / 934 905 222
Mail info@nordmeyer-geotool.de
Country:
Germany

User Rating:
You must be registered to vote.