Your single point of reference for all your Geotechnical Inquiries
LF™90C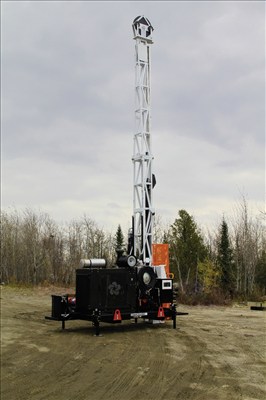 The LF™90C features a larger power pack, increasing its depth capacity to 930 m, 11.3 ton pullback with 6 m rod pull, direct-coupled feed cylinder with 3.35 m stroke, 45 degree to 90 degree angle capability, PQ™ Hollow spindle rotation unit with 4-speed transmission, Nitro-Chuck™ with 222 kN holding capacity, Hydraulic powered rod clamp with BQ™ rod to HWT casing jaw sizes, 7.2 ton capacity mainline hoist, Trailer mount.
Contact:
BOART LONGYEAR, Global Headquarters, 10808 South River Front Parkway, Suite 600, South Jordan, Utah 84095, United States of America. email:info@boartlongyear.com, Tel: +1 801-972-6430, Fax: +1 801-977-3374
Country:
USA

User Rating:
You must be registered to vote.