Your single point of reference for all your Geotechnical Inquiries
LM™55 Underground Coring Rig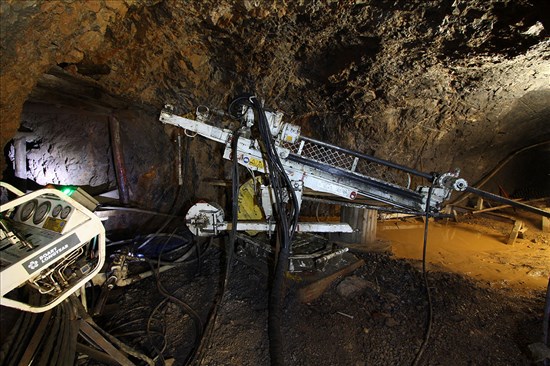 The LM™55 is a compact drill rig for underground diamond coring with a 55 kW electric motor. Its size and power make it a versatile drill for confined locations where space is at a premium. Designed to be modular with a number of options, the LM55 is easily tailored to specific needs and can be upgraded when requirements change.
FEATURES
1. LOAD SENSING HYDRAULICS
Load sensing hydraulics maximize efficiency and reduce heat.
2. PROPORTIONAL CONTROLS
Proportional controls and lock levers provide optimum control of rpm and feed.
3. HIGH TORQUE BREAKOUT
Automated high torque break out device breaks most rod joints automatically.
4. FAIL SAFE ROD CLAMP
Hydraulic open and spring close rod clamp results in fail safe operation.
5. DIRECT COUPLED FEED FRAME
Direct coupled feed frame results in lower maintenance and smoother feed transmission.
Contact:
BOART LONGYEAR, Global Headquarters, 10808 South River Front Parkway, Suite 600, South Jordan, Utah 84095, United States of America. email:info@boartlongyear.com, Tel: +1 801-972-6430, Fax: +1801-977-3374
Country:
USA

User Rating:
You must be registered to vote.