Your single point of reference for all your Geotechnical Inquiries
DAT WM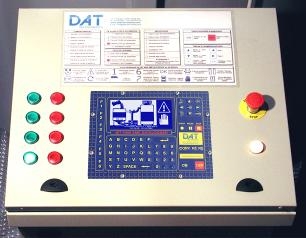 Computerized weighting system let you automate completely mixing processes. It also let you select the quantity of mixture to produce, water/cement/bentonite ratio and all parameters to obtain a perfect grout cement mixture. In this way human operations are reduced at a minimum level. To start mixing process, you only need to push a button. DAT WM LGT automatic control panel let you completely automate dosing processes. You can set elements input times, mixing and discharging times.
Contact:
DAT instruments
email: info@datinstruments.com
Via Mestre, 12
21050 – Cairate (VA)
Tel. +39 / 0331 / 071147 Fax +39 / 0331 / 071214
VAT (srl): 03102530122
VAT (A.V.): 02664560121
Country:
Italy, Milan

User Rating:
You must be registered to vote.