Your single point of reference for all your Geotechnical Inquiries
Pit Viper 271: Rotary blasthole drill rig - Large range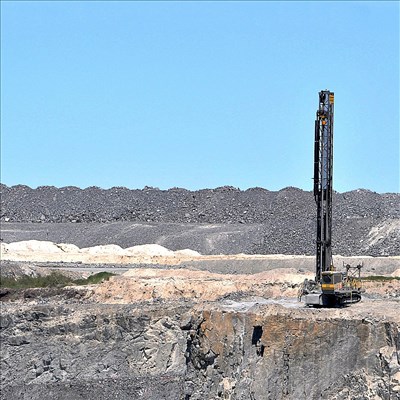 The Pit Viper series of drills if technology, productivity, and high asset life for the lowest total cost of ownership are on your list of priorities.
The most productive drill available for rotary tricone and down the hole drilling of 171mm to 270mm (6-3/4" to 10-5/8 ") holes with up to 18 m (59 ft) clean hole single pass capability.
The PV-271 features a patented cable feed system with automatic tensioning for improved component life and low total cost of operation
Options for both diesel and electric powerplants make the PV-271 a flexible option for any type of operation.
The tower is a "live tower" design meaning it can be raised and lowered with a full carousel and the rotary head at the top of the tower – further testament to the structural design of the tower.
The standard Rig Control System (RCS) provides on board automation capability as part of the standard drill package to help deliver safety and productivity. With RCS you can run automation with an operator on board with options like auto drill and auto level or you can run with the operator off the drill with the optional BenchREMOTE package allowing one operator to run one or multiple units. With the RCS system on Pit Vipers you can even achieve your ambition of fully autonomous drilling with almost no human interaction with the drill.
• The Epiroc patented hydraulic wet clutch removes the load of the compressor during non-drilling functions and decreases fuel consumption and TCO
Contact:
Country:
USA

User Rating:
You must be registered to vote.