Your single point of reference for all your Geotechnical Inquiries
Crawler Tractor PR 714 Litronic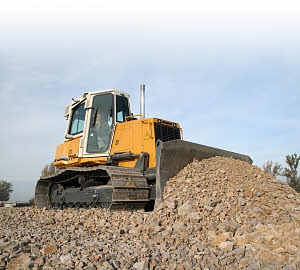 The crawler tractor PR 714 Litronic features outstanding levelling properties due to its long travel drive with oscillating equalizer bar. Uneveness of the ground is compensated and impacts are effectively cushioned. The state-of-the-art design allows an optimum view of the working attachment and the electronic Litronic control system allows easy, safe and precise fine levelling. The PR 714 Litronic is particularly economical due to its power conversion to all speed ranges.
Engine output : 90 kW/122 HP, Operating weight : 12,500 - 14,800 kg, Blade capacity : 2.63 - 2.87 m³, Travel speed: 0 - 8.9 km/h
Contact:
Liebherr-International Deutschland GmbH
Country:
Germany

User Rating:
You must be registered to vote.