Your single point of reference for all your Geotechnical Inquiries
LiqIT v.4.7 – Liquefaction analysis software
Open Software link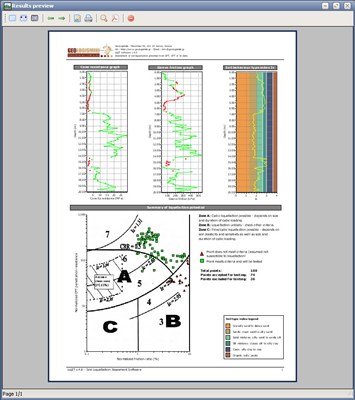 Liquefaction of loose saturated cohesionless soils under the effect of strong ground motion, is one of the most complex topic that the Geotechnical Earthquake Engineer can face. LiqIT is a software for the assessment of soil liquefaction potential based on commonly used field data.
Main Characteristics
Field data input from Standard Penetration Test (SPT), Cone Penetration Test (CPT) and Vs measurments
Deterministic and probabilistic assesment methods
State of the art methods such as Seed et al. (2004) and Moss et al. (2006)
Estimation of vertical settlements induced by soil liquefaction
Estimation of lateral displacements due to soil liquefaction
Overall liquefaction potential according to Iwasaki
Calculations using a reinforced soil by vibro replacement
Support for GEF-CPT input files
Support for the Imperial unit system
Import data from CPT files provided by Gregg Drilling
Export basic results to various formats
Extensive report for each method used
Country:
Greece

User Rating:
You must be registered to vote.