Your single point of reference for all your Geotechnical Inquiries
DEMAS Data Management Software
Open Software link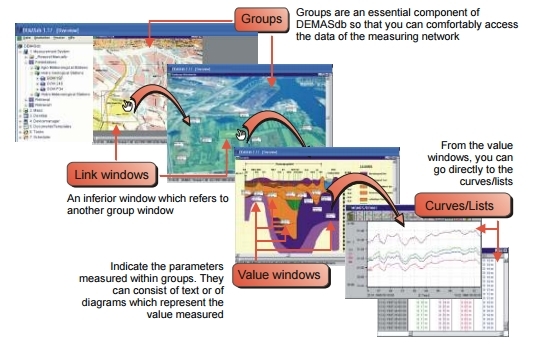 The DEMAS Modules allow the user to configure site parameters, retrieve data, view data as graphs, lists or in maps & schematics.
Data Transfer to other data bases Oracle, MS SQL Sever, Informix etc. Seemless importation of site data into DEMAS db.
Key Features
For Surface, Groundwater & Meteorological Data
System Hierarchy Accessed via Object Explorer
Graph/Listing Interface.
Event Viewer, Data Base, On-Line Module,
Data Retrieval, Evaluation, Archiving, Distribution
Country:
Germany

User Rating:
You must be registered to vote.