Your single point of reference for all your Geotechnical Inquiries
INQUIMAP - Modeling and analysis of aquifers
Open Software link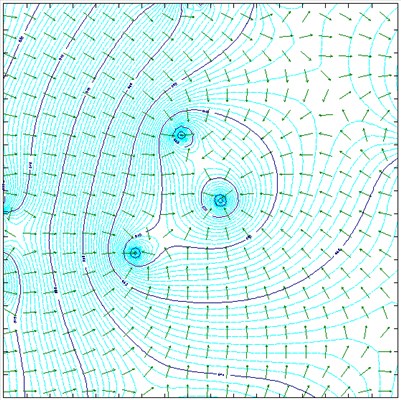 This program perform all the function of the Isomap package and can be considered as it extension. Most of the complex problems related to ground-water modeling can be solved with INQUIMAP.
It allows the geometric modeling of the water table and the insertion of one or several wells, flooded areas, barriers and impermeable barriers, recharge points and variations in permeability.
The obtained surfaces can be directly used to determine safe areas or to identify, in back-analysis terms, the position of the contamination sources.
The calculation can be performed with the finite differences method (this allows the introduction of recharge areas and points with a fixed or lowered piezometric levels), as well as trough the superimposition of effects (operating on a unconfined, confined or semi-confined aquifer, in steady or transient flow conditions).
Country:
Italy

User Rating:
You must be registered to vote.