Your single point of reference for all your Geotechnical Inquiries
Geosense Inclinometer Spiral Sensor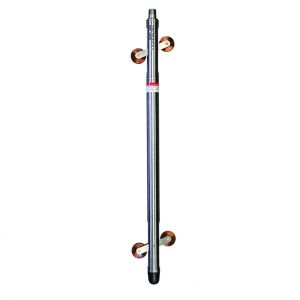 The MEMS Inclinometer Spiral Sensor is used to determine down-hole helical deformation of installed inclinometer casing. Installed casing spiral is a function of the manufacturing process, casing coupling, and installation technique.
It can be used with any vertical inclinometer system by using the same cable, reel, and hand-held readout. It is only necessary to read one data set; no 180 degree second reading set is required. Inclinalysis™ Inclinometer Software processes the resulting spiral data set.
Accuracy ±0.25% F.S.
Resolution 0.01°
Weight 1 kg
Overall Length 570 mm
Compatible Casing Sizes 70-85mm
Gauge Length 400 mm
Contact:
Geosense Ltd
Nova House
Rougham Industrial Estate
Rougham, Bury St Edumunds
Suffolk IP30 9ND
ENGLAND
T +44 (0)1359 270457
F +44 (0)1359 272860
info@geosense.co.uk
Country:
UK

User Rating:
You must be registered to vote.