Your single point of reference for all your Geotechnical Inquiries
McSEIS-SW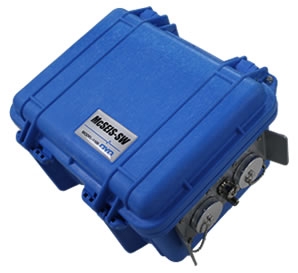 The McSEIS-SW is a 24ch seismic survey instrument and designed for high-accuracy "surface wave survey" and "refraction seismic survey". It can be used for a wide variety of applications. Through the analysis of its data, the 2D S-wave velocity structure of the ground can be obtained easily. Also, the N-value structure of the ground can be estimated by using data of Swedish sounding test, standard penetration test and so on.
Our special programs make it possible to carry out works ranging from measurement to data analysis effectively on site. In addition, a commercial laptop PC is used as a control unit, so this system is always available with a latest PC.
Contact:
Sumitomo Fudosan Kanda Building 9th Floor, 7 Kanda-Mitoshiro-cho, Chiyoda-ku, Tokyo 101-8486 JAPAN
TEL +81-3(5577)4501 FAX +81-3(5577)4567
Country:
Japan

User Rating:
You must be registered to vote.