Your single point of reference for all your Geotechnical Inquiries
McSEIS-MT NEO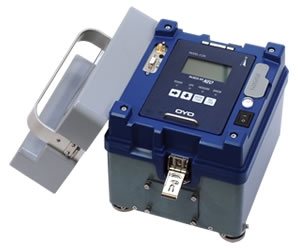 The McSIES-MT NEO is a data acquisition instrument for microtremor array measurement and vibration monitoring. It is an all-in-one device in which high-performance accelerometer containing 1 component or 3 components, a precise global positioning system (GPS) and a battery are incorporated. It can be used for microtremor measurement for obtaining the natural frequency, vibration property of the ground, and vibration property of a structural object.
Microtremor array survey can be performed by assembling a triangular array using 4 or 7 units. The precise GPS in each instrument makes it possible to synchronize all recordings easily. In addition, software "SeisImager/MT NEO" is available for analyzing phase velocity to produce the 1D S-wave velocity structure of the ground. Optional wireless LAN communication function is also available.
Contact:
Sumitomo Fudosan Kanda Building 9th Floor, 7 Kanda-Mitoshiro-cho, Chiyoda-ku, Tokyo 101-8486 JAPAN
TEL +81-3(5577)4501 FAX +81-3(5577)4567
Country:
Japan

User Rating:
You must be registered to vote.