Your single point of reference for all your Geotechnical Inquiries
Wireless MDT-RTU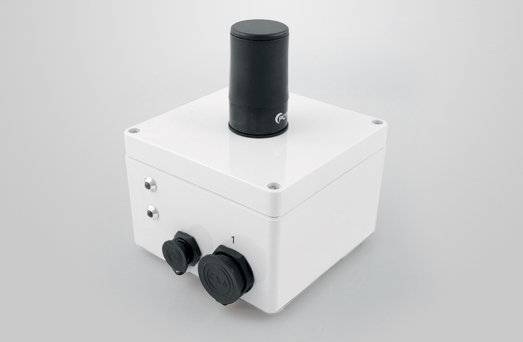 The MDT-RTU is capable of acquiring data from up to 3 SMART instruments and runs on batteries for 3 years. The system deploys in a matter of hours instead of days or weeks like typical wired systems. Contact MDT to help you design a full instrumentation program that is monitored wirelessly and sends data to your desk on surface.
Features and Benefits
Can connect up to 3 SMART instruments to one wireless unit
Data acquisition is completely wireless and battery-powered
Also acts as a standard infrastructure/repeater node
Battery life of over 3 years!
Provides both mobile access and backhaul routing functionalities
Applications
Can wirelessly monitor all MDT Instrumentation, including SMART MPBX, SMART Cable, SMART Contractometer, SMART GMM (up to 18) and Sloughmeter.
Can also monitor 4-20mA sensors or other analog sensors upon request.
Specifications
902-928 MHz
RX sensitivity: -105 dBm
Typical omnidirectional range in underground mines: 50 m to 150 m
Typical omnidirectional range on surface: 50 m to 600 m
Connectivity: 3 SMART Instruments (18 Analog Voltage Input Channels)
Battery life: typical = 3 years (depends on level of network activity), minimum = 1 year (standard warranty)
Contact:
Mine Design Technologies Inc
Telephone : +1-613-549-5223
Email : sales@mdt.ca
Headquarters: 6-1045 John Counter Blvd, Kingston ON Canada K7K 6C7
Country:
Canada

User Rating:
You must be registered to vote.