Your single point of reference for all your Geotechnical Inquiries
Wireless VW-RTU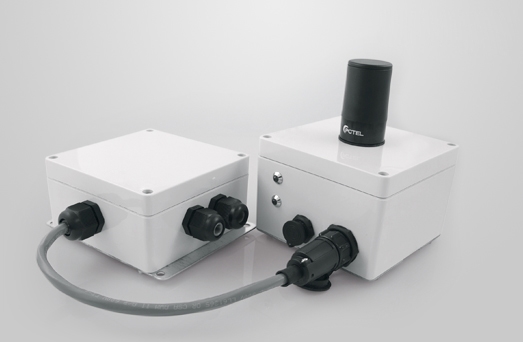 The VW-RTU is capable of acquiring data from up to 4 vibrating wire instruments from any manufacturer, and runs on batteries for 3-10 years. The system deploys in a matter of hours instead of days or weeks like typical wired systems.
Highlights
Supports up to 4 vibrating wire and/or thermistor instruments from any manufacturer
Perfect system for monitoring surface piezometers for open-pit mines
Data acquisition is completely wireless and battery-powered
Standard wireless range underground up to 150m+, on surface over 600m!
Standard battery pack lasts about 3 years, with options for a 10 year battery pack or external power (solar)
Purpose built wireless mesh network for Geotechnical Instrumentation and Monitoring
Fast installation with no need for skilled labour to run wires or install infrastructure
Unlimited scalability – just add more wireless nodes to extend the system
900MHz mesh is an excellent choice for underground mining applications – signals go around corners very well
Integrates seamlessly with the MDT-RTU
Also acts as a standard infrastructure/repeater node for the network
Please contact MDT for more details!
Features and Benefits
Connect up to 4 VW instruments with thermistors
Automatic characterization of VW signal
Great for monitoring surface piezometer wells
Applications
Hydrology monitoring applications, such as piezometers for ground and surface water monitoring in remote locations
Structural monitoring of key infrastructure such as shafts, with vibrating wire strain gauges and tilt meters able to be installed remotely from communications infrastructure
Specifications
902-928 MHz
RX sensitivity: -105 dBm
Typical omnidirectional range in underground mines: 50 m to 150 m
Typical omnidirectional range on surface: 50 m to 600 m
Connectivity: 4 Vibrating Wire Sensors
Vibrating Wire Interface
Parametric Filtering
Excitation Frequency: 3KHz-10KHz
Thermistor Range: 3k-100k
Battery life: typical = 3 years (depends on level of network activity), minimum = 1 year (standard warranty)
Contact:
Mine Design Technologies Inc
Telephone : +1-613-549-5223
Email : sales@mdt.ca
Headquarters: 6-1045 John Counter Blvd, Kingston ON Canada K7K 6C7
Country:
Canada

User Rating:
You must be registered to vote.