Your single point of reference for all your Geotechnical Inquiries
Compensated Neutron Sonde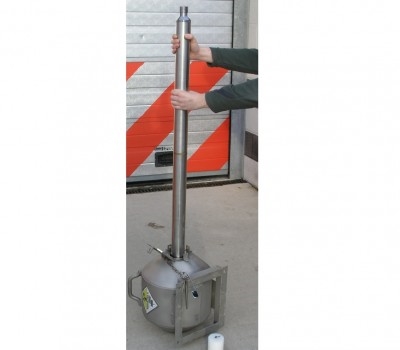 The Geovista digital Dual Spacing Neutron Sonde provides quantitative porosity logs based on Hydrogen Index. It can also be run on its own or in combination with other Geovista sondes.
Dual Neutron Sonde
- Measures formation porosity
- Combinable with other Geovista probes
- Commonly used for aquifer quality & delineation, moisture content and petrophysical properties
- Used with a 2.5Ci Americium Beryllium source
Product Specification
Diameter: 60mm
Weight: 23.0kg
Length: 1.67m
Detectors: 3He Proportional Counter
Source: 3 to 2.5 Ci 241Am-Be
Max. Temp. 80ºC
Max. Press. 20MPa
Contact:
Geovista
Unit 10
Cae Ffwt Business Park
Glan Conwy
Conwy LL28 5SP
United Kingdom
Country:
United Kingdom

User Rating:
You must be registered to vote.