Your single point of reference for all your Geotechnical Inquiries
HEICO Deformeters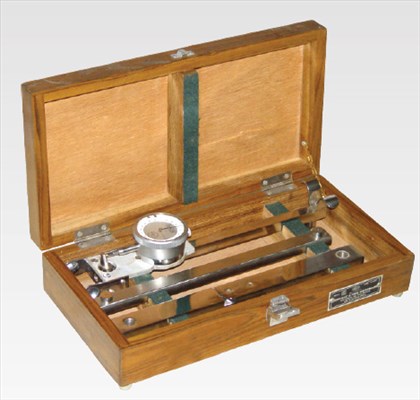 It is a sensitive instrument used to measure the change in distance between two gauge points on either side of the slot and consists of a frame with a handle on one end and a dial gauge of 0.002 mm x 10 mm travel fitted at the other end. The frame carries a fixed conical reference point on the handle side and a moving conical point on the dial gauge side. The plunger of the dial gauge rests against this movable point.
Contact:
Hydraulic & Engineering Instruments
Corporate Office
B-59/4, Naraina Industrial Area, Phase-2,
New Delhi -110028
Phone:+91-11-41418424, 47553820, 25893820 / 21 / 22 / 23
Mobile : +91 8826898490
Email: info@heicoin.com
Country:
India

User Rating:
You must be registered to vote.