Your single point of reference for all your Geotechnical Inquiries
Formation Sidewall Density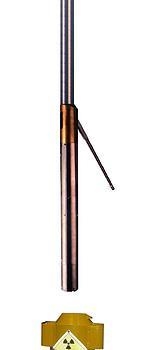 This combinable sonde is suitable for quantitative formation density measurements in uncased holes. It uses a bottom loading gamma ray source (Typically 100 mCi activity) and a set of two or optionally three detectors at different spacing to detect the gamma rays scattered by the formation. The amount of scattered gamma rays is a function of the electron density of the formation material and hence, a function of its bulk density. This relationship is used to calibrate the density sonde and then use it to log the bulk density of the formations crossed by the borehole.
Contact:
Geovista
Unit 10
Cae Ffwt Business Park
Glan Conwy
Conwy LL28 5SP
United Kingdom
Country:
UK

User Rating:
You must be registered to vote.