Your single point of reference for all your Geotechnical Inquiries
Cement Compression and Flexural Machine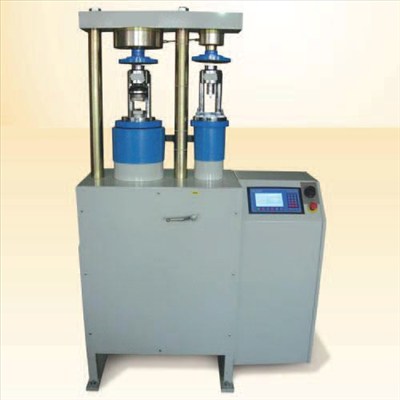 The Cement Compression and Flexural Machine 25/250 KN is Fully Automatic and has been designed for testing the compression on the 50x50x50 mm cube moulds, 40x40mm and the flexural on the 40.1x40 x160 mm prism moulds
according to the related standards. The machine consist of very rigid two column frame with double test chamber, automatic closed loop controlled hydraulic power pack and LCD graphic digital control and readout unit. Very silent power pack can load a specimen between 1 kN/sec to 20 kN/sec. On the dual stage pump high delivery low pressure pump is used for rapid approach and low delivery high pressure radial piston pump is used for test execution.
On all power packs maximum pressure valve is used to avoid machine overloading.
Contact:
Geotechnical Testing Equipment UK Ltd
PO Box 7541 Milton Keynes Buchinghamshire MK11 9E UK England
Tel:+4419 08 766 400, 452, 454
Fax:+4419 08 990 068
Sales@Geotechnical-equipment.com
Country:
UK

User Rating:
You must be registered to vote.