Your single point of reference for all your Geotechnical Inquiries
ADVANTEST 9, Servo-hydraulic control console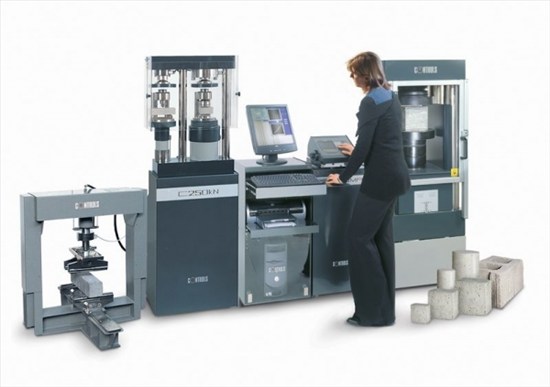 Servo-hydraulic system for static and low frequency dynamic tests on building materials under control of Load/Stress, Displacement Strain.
Ideal both for traditional tests, such as compression and flexure on concrete, cement, mortar, blocks etc. and cyclic tests for the determination of secant elastic modulus (E) according to all relevant internation stardars, and also for measuring, for example, the ductility and fracture energy of concrete reinforced with fibres (FRC) and lined with polymers (FRP), or the toughness of sprayed concrete slabs (shotcrete) under concentrated load tests. The console is connectable to up to four test frames.
Contact:
ITALY - CONTROLS S.r.l.
Via Aosta, 6 / 20063 Cernusco s/N (MI)
Tel. +39 0221841
Fax +39 0292103333
Email: controls@controls.it
www.controls.it
Country:
Italy

User Rating:
You must be registered to vote.