Your single point of reference for all your Geotechnical Inquiries
Abrasion testing machine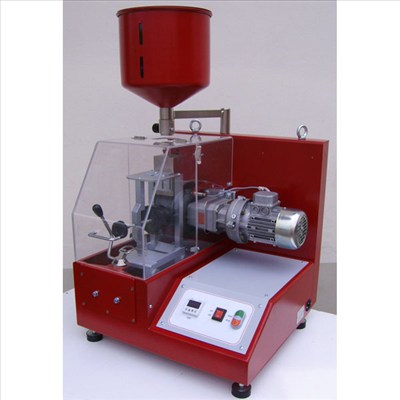 This machine has been developed for determining the resistance to abrasion/wear of natural stones and concrete products. Easy to use, electronic control of the disc speed with auto shut-off of the machine at the selected number of revolutions. Complete with aspirator to collect powders. The abrasion disk wheel is 70 mm thick. Supplied complete with 5 kg of white corundum FEPA grit size 80 and calibration sample (Boulonnais marble). The machine can also be converted for abrasion test on cdlay pavers conforming to EN 1344 by the conversion kit 48-D0471/K. See accessories.
Contact:
ITALY - CONTROLS S.r.l.
Via Aosta, 6 / 20063 Cernusco s/N (MI)
Tel. +39 0221841
Fax +39 0292103333
Email: controls@controls.it
www.controls.it
Country:
Italy

User Rating:
You must be registered to vote.