Your single point of reference for all your Geotechnical Inquiries
Car-sized turtle fossils unearthed
Visit Site

Fossils of a turtle the size of a car have been unearthed in what is now northern South America.
The turtle - Stupendemys geographicus - is believed to have roamed the region between 13 and 7 million years ago.
The fossils were found in Colombia's Tatacoa Desert and Venezuela's Urumaco region.
The first Stupendemys fossils were discovered in the 1970s but many mysteries have remained about the 4-metre long animal.
It was about the size and weight of a saloon car and inhabited a huge wetland across northern South America before the Amazon and Orinoco rivers were formed.
Read more...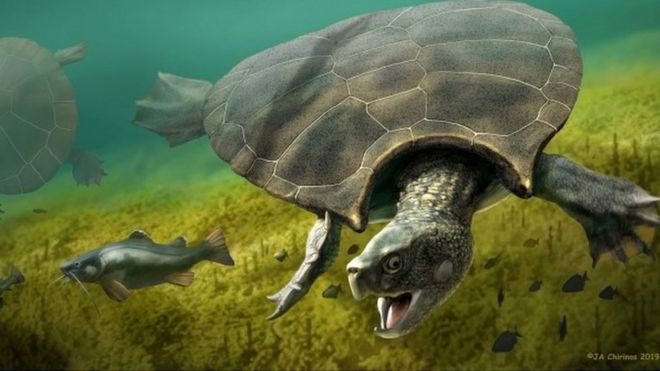 User Rating:
You must be registered to vote.