Your single point of reference for all your Geotechnical Inquiries
CPillar
Open Software link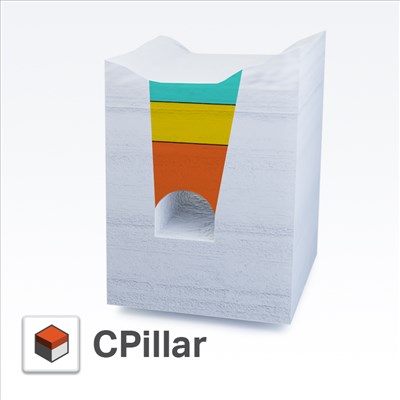 CPillar is a quick, interactive, and easy-to-use analysis tool for evaluating the stability of surface or underground crown pillars, and laminated roof beds. It helps you accomplish easy and quick stability analyses of surface or underground crown pillars and laminated roof beds using the 3D limit equilibrium analysis method to evaluate rigid plate, elastic plate, and Voussoir plate.
Sensitivity and probabilistic analysis: Conveniently model variability in geometry, water pressure or external loads by assigning statistical distributions to variables. Determine probability of failure with probabilistic analysis and account for effects of changing model parameters on factor of safety with sensitivity analysis.
Empirical design method: Designed for steeply dipping ore body geometries – by estimating crown geometry and assessing the stope geometry as steep or shallow, you can apply the most appropriate empirical relationships to your model.
Free trial link - https://go.rocscience.com/l/947462/2021-12-09/m3v9cv
Country:
Canada

User Rating:
You must be registered to vote.