Your single point of reference for all your Geotechnical Inquiries
CPR-6 Water Level Indicator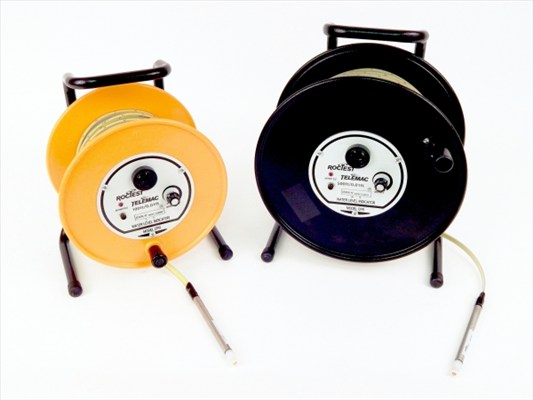 The CPR-6 is a light and compact unit. It consists of a tape reel, a graduated tape, a control panel and a probe. Visual and audible signals are emitted when the probe comes in contact with water.
Control Panel: All models are supplied with a control panel having a full complement of standard accessories. The indicator light provides a clear visual and audible signal when the probe gets in contact with water. The on/off sensitivity switch ensures optimum battery life and allows the operator to compensate for variations in the conductivity of saline or contaminated water.
Probe: The probe is specifically designed for either static or water well drawdown measurements. The brass electrode is recessed within a fluted tip to prevent the indicator from sounding prior to contact with the static or pumping water level. A convenient holder is mounted on the reel stand for probe storage.
Tape : The flat tape is supplied with standard stainless steel conductors. It is covered with an extruded transparent polyethylene jacket.
Contact:
Roctest Ltd.
680 Birch Street
Saint-Lambert, Quebec
Canada J4P 2N3
Tel: +1 450 465 1113
Toll free: 1 877 762 8378
Fax: +1 450 465 1938
Country:
Canada

User Rating:
You must be registered to vote.