Your single point of reference for all your Geotechnical Inquiries
CRD-400 Multipurpose Readout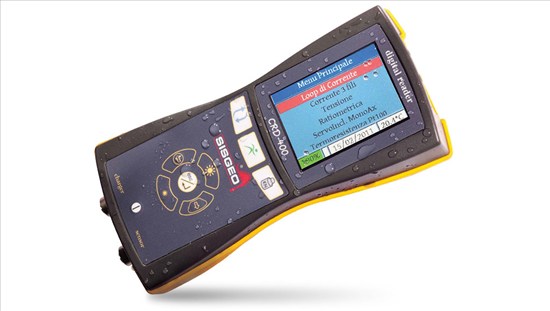 CRD-400 is a new generation single-channel multipurpose readout designed to take readings of all Sisgeo Instruments, both electric and vibrating wire.

Main features are:
3.5" color graphic display sunlight reliable;
AA type Ni-MH rechargeable battery;
splash-proof hand-held case.

CRD-400 permits readings in both electrical and engineering units; the wide display shows battery level in every windows.
The readout is furnished travel bag, battery charger, 6 clips cable and CD-ROM manual.
High accuracy (0.01% FS), wide variety of measures and an extremely competitive price, make of CRD-400 a unique product on the market, able to match the most demanding needs.
Contact:
Sisgeo S.r.l., Via F. Serpero 4/F1, 20060 Masate (MI) - Italy
Tel. +39-02.95.76.41.30, Fax +39-02.95.76.20.11
email: info@sisgeo.com
Country:
Italy

User Rating:
You must be registered to vote.