Your single point of reference for all your Geotechnical Inquiries
Low Cost Water Level Dipmeter KLL-Light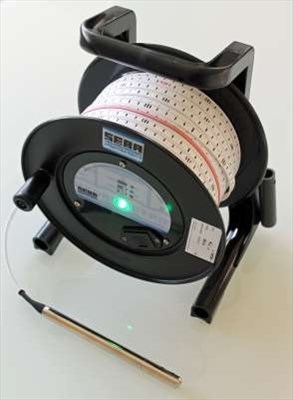 The KLL-Light Electric Contact Meter is equipped with a signal buzzer as well as a signal lamp (signal-LED). On deploying the probe into the borehole, well, reservoir or other, the lamp and buzzer signals will indicate when the probe touches the water-level the appropriate measurement is read from the graduated tape.
The cable drum of the KLL-Light is made of lightweight, shock resistant polycarbonate,which is perfectly suited for field use due to its solidity and corrosion resistance.


Contact:
SEBA Hydrometrie in Germany:
Tel.: +49 (0) 8341 96 48 - 0
Fax.: +49 (0) 8341 96 48 - 48
E-mail: info@seba.de
Web: www.seba-hydrometrie.com
Country:
Germany

User Rating:
You must be registered to vote.