Your single point of reference for all your Geotechnical Inquiries
Dramatic Ukraine water pipe explosion captured on CCTV
Visit Site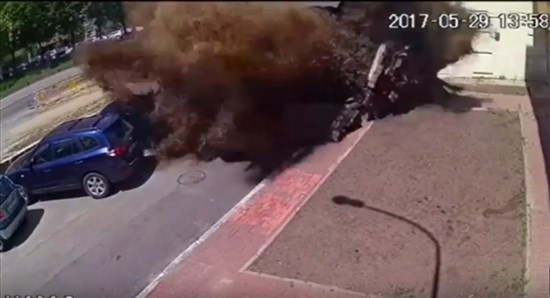 CCTV cameras have captured the moment an underground water pipe exploded in the Ukrainian capital of Kiev.
The ground rises and shakes before bursting, sending dirt and rocks flying in all directions, and a torrent of muddy water down the street.
Video Source:The TOC
Read more...

User Rating:
You must be registered to vote.