Your single point of reference for all your Geotechnical Inquiries
Greece-Turkey earthquake: Two killed on island of Kos
Visit Site

A strong earthquake in the Aegean Sea has killed at least two people on the Greek island of Kos, officials say.
The 6.7-magnitude quake hit 12km (seven miles) north-east of Kos, near the Turkish coast, with a depth of 10km, the US Geological Survey said.
At least 100 others were also injured at the popular tourist destination. Some buildings were damaged.
Video source: AP via YouTube
Read more...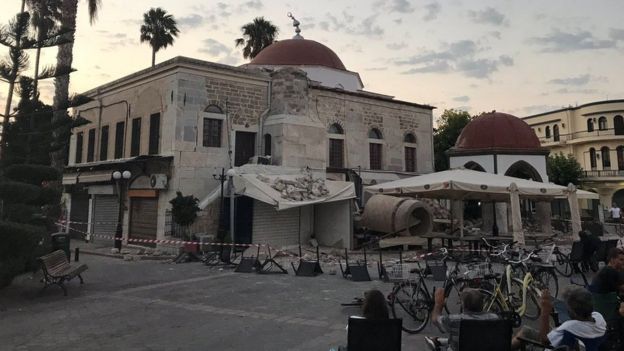 User Rating:
You must be registered to vote.