Your single point of reference for all your Geotechnical Inquiries
Tunneling nearly complete on Metro's Regional Connector project
Visit Site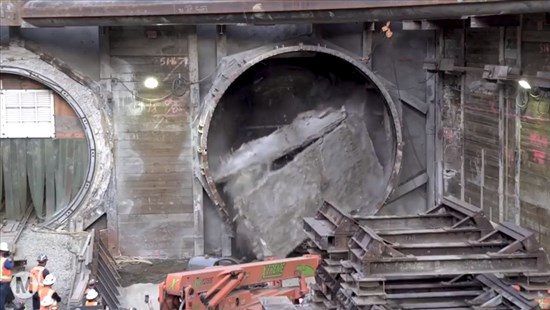 Construction crews are nearly finished excavating the second of two tunnels for Metro's Regional Connector project, and on Friday, the tunnel reached the future Grand Avenue Arts/Bunker Hill subway station in Downtown LA.
A video from Metro captures the drama of the moment when "Angeli," as the project's enormous tunnel boring machine is known, broke through to the under-construction station.
As The Source reports, the tunneling went faster than expected this time around, with workers making as much as 190 feet of progress in a day.
Read more...

User Rating:
You must be registered to vote.