Your single point of reference for all your Geotechnical Inquiries
Are the bridges you cross safe in an earthquake?
Visit Site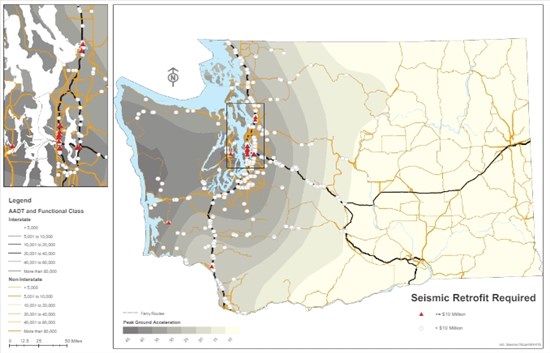 Hundreds of bridges were slated for seismic retrofit in the 1990s, but so far, only a third have been fixed.
The state of Washington is now more than two decades into a program to retrofit the state's vulnerable bridges.
In the 1990s, as the state's risk to earthquakes was coming into sharper focus, the state Department of Transportation embarked on a program to identify and fix the most vulnerable bridges. That was even before the February 28th magnitude 6.8 Nisqually earthquake that seriously damaged the Alaska Way Viaduct in Seattle. The 17th anniversary of the quake is this Wednesday.
Read more...

User Rating:
You must be registered to vote.