Your single point of reference for all your Geotechnical Inquiries
Volcano in Indonesia Erupts with Electric-Blue Lava at Night And It's Mesmerizing
Visit Site

An eerily beautiful volcanic eruption in Indonesia will you leave you mesmerized.
Kawah Ijen volcano in Indonesia erupted electric-blue fire, that trickles down the mountain slope at night attracting crowds of tourists and photographers.
A Paris-based photographer, Olivier Grunewald, who has been documenting the fascinating Kawah Ijen volcano over several years said that the blue glow isn't lava. The light is produced when the sulfuric gases that come out of the volcanic cracks of the volcano and gets in contact with the oxygen-rich atmospheric air, creating a blue flame.
Read more...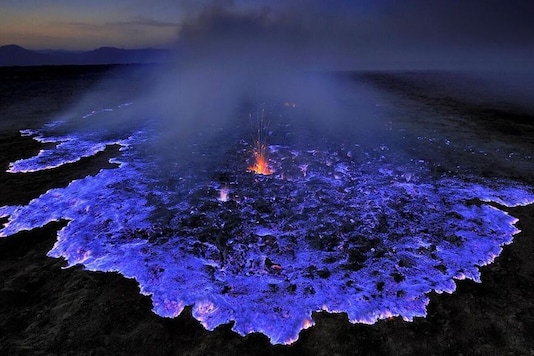 User Rating:
You must be registered to vote.