Your single point of reference for all your Geotechnical Inquiries
Mont Blanc: Glacier collapse risk forces Italy Alps evacuation
Visit Site

Italian authorities have evacuated about 75 people, mostly tourists, from an Alpine valley as huge blocks of ice threaten to crash down from a glacier.
Planpincieux glacier, in the Mont Blanc massif, has weakened because of intense summer heat alternating with night-time cold. It lies above Val Ferret valley, near Courmayeur ski resort.
A local environmental risk expert said the fragile ice could fall at any time.
The threatening glacier section is about the size of Milan cathedral.
Read more...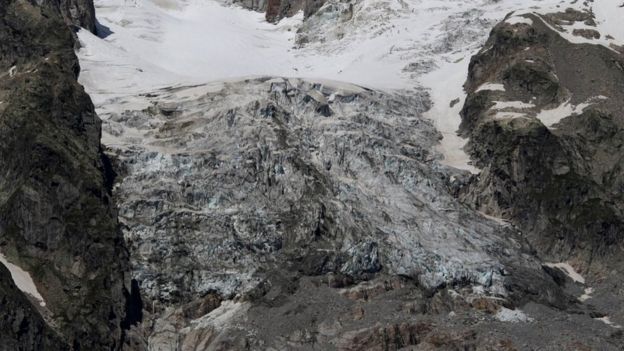 User Rating:
You must be registered to vote.