Your single point of reference for all your Geotechnical Inquiries
Turkey-Greece quake: Search for survivors under rubble
Visit Site

Rescue teams in the Turkish port city of Izmir are hunting through the rubble of collapsed buildings for survivors of Friday's powerful earthquake.
The death toll from the quake, which also struck the Greek island of Samos, has risen to 27, with over 800 injured.
Delicate operations to pull people from the rubble in Izmir are taking place as hundreds of aftershocks hit the area.
The US Geological Survey (USGS) said the earthquake was 7.0 magnitude, but Turkey put it lower at 6.6.
The shallow tremor triggered tidal waves that hit coastal areas and islands in both Turkey and Greece.
Twenty-five people were killed in Izmir, in the west of Turkey, officials said. A girl and a boy died in Samos when a wall collapsed on them.
Read more...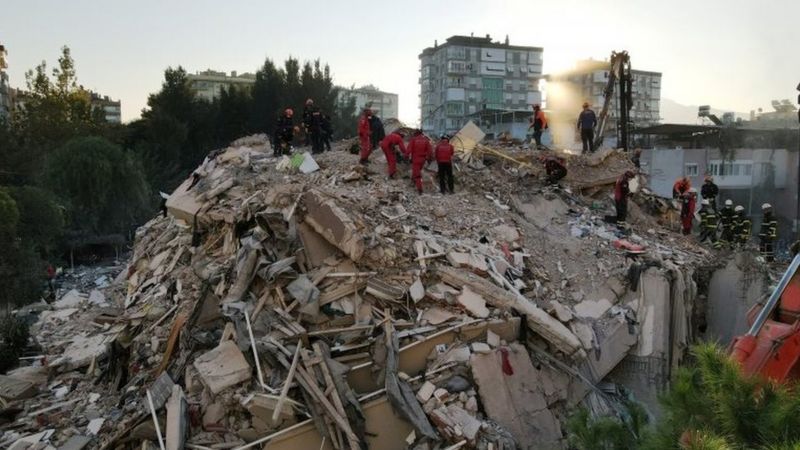 User Rating:
You must be registered to vote.