Your single point of reference for all your Geotechnical Inquiries
Massive pre-built tunnel is first for UK rail
Visit Site

Network Rail is making the final preparations for the installation of an 11,000-tonne pre-constructed concrete tunnel on the East Coast Main Line.
Built on-site over the past nine months, the 155m concrete box will be slid under existing rail infrastructure at Werrington, north of Peterborough, where the East Coast Main Line is crossed by a slow-moving east-west freight route. The tunnel will take slower freight trains off the fast route, speeding up services and improving reliability. Work will take place over nine days between 16 and 24 January, avoiding more than a month of passenger disruption if traditional tunnelling methods had been used.
Read more...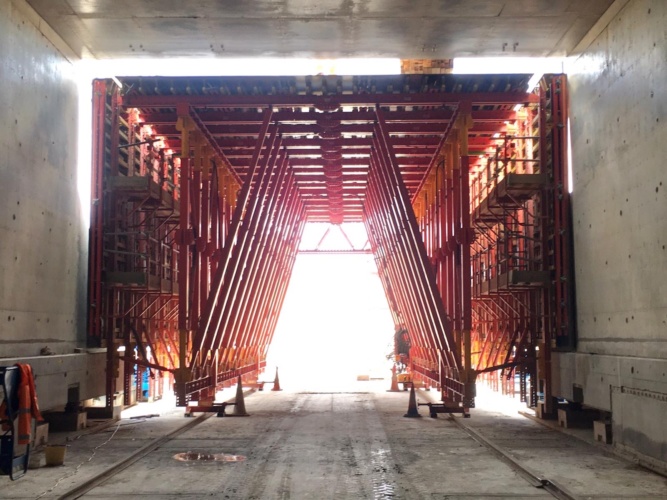 User Rating:
You must be registered to vote.