Your single point of reference for all your Geotechnical Inquiries
Colombia mudslide: Dozens of people die as bus is buried
Visit Site

A landslide on a road in the province of Risaralda in western Colombia has killed at least 27 people, the country's president has announced.
A bus full of passengers was among several vehicles buried under mud and rocks, which tumbled down a hillside following heavy rains.
One of the passengers helped his wife and two children escape from the bus before he was buried and died.
At least three children are among those killed, President Gustavo Petro said.
The landslide happened in the early hours of Sunday morning local time on the road leading to the northern province of Chocó.
Witnesses said an intercity bus, a jeep, and a motorbike had stopped on the road because of a car accident further ahead when part of the hillside collapsed on top of them.
The bus is thought to have had two drivers and 25 passengers on board when it set off, but more passengers could have boarded along the way.
Read more...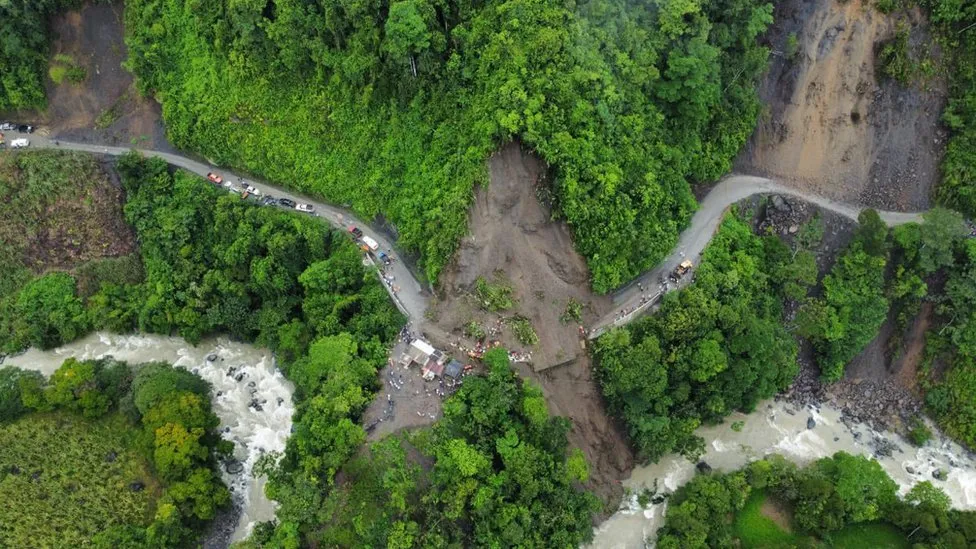 User Rating:
You must be registered to vote.