Your single point of reference for all your Geotechnical Inquiries
Tunnelling set to start for central Melbourne station
Visit Site

Roadheaders are being prepared ready to be lowered into place for the start of tunnelling for a new underground station in central Melbourne, Australia.
Two streets in the central business district (CBD) were closed yesterday, and will remain so for many years, to enable construction of the new CBD North Station as part of the AU$10.9bn (£6.76bn) Metro Tunnel.
Construction crews will dig down 11 storeys below the ground to construct the new CBD North Station. It will be linked directly to Melbourne Central Station, providing a seamless interchange between the new Metro Tunnel, the City Loop and the rest of the network.
Read more...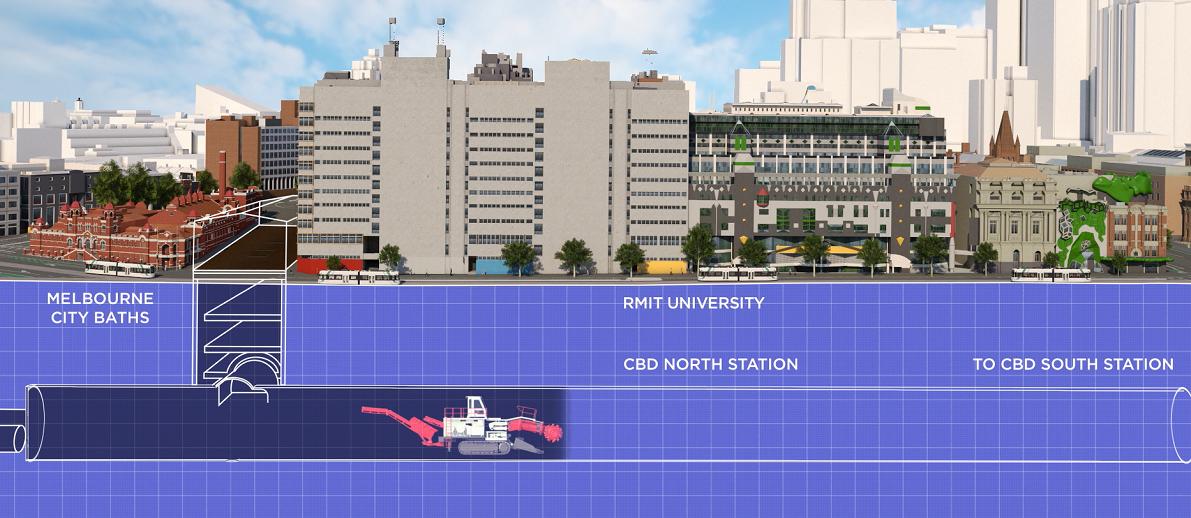 User Rating:
You must be registered to vote.