Your single point of reference for all your Geotechnical Inquiries
Digital Q-Tilt 6000 Probe & Handy Logger Digital Q-Tilt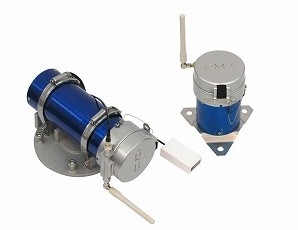 Digital Q-Tilt 6000 system consists of the probe "Digital Q-Tilt 6000 (Model-4480)" to measure inclination and handy logger "Handy Logger Digital Q-Tilt (Model-4470)" to read / storage the monitoring data. These instruments are for manual monitoring using dedicated casing of inclinometer that has a ditch (one or two direction) attached to alumite / PVC pipe.
Contact:
Sumitomo Fudosan Kanda Building 9th Floor, 7 Kanda-Mitoshiro-cho, Chiyoda-ku, Tokyo 101-8486 JAPAN
TEL +81-3(5577)4501 FAX +81-3(5577)4567
Country:
Japan

User Rating:
You must be registered to vote.