Your single point of reference for all your Geotechnical Inquiries
Taiwan earthquake: rescuers race to save dozens trapped under rubble
Visit Site

Rescuers in the southern Taiwanese city of Tainan were fighting against the clock on Sunday to save more than 100 people still trapped beneath rubble of an apartment block 24 hours after a strong earthquake shook the island.
A 20-year-old man was pulled alive from of the wreckage on Sunday but the city's mayor admitted that emergency teams face a "very difficult" challenge to rescue dozens of other people who remain trapped.
At least 23 people were killed when the 6.4-magnitude quake struck early on Saturday morning, many of them in a collapsed 16-storey apartment complex which contained almost 100 homes packed with families gathering for the Chinese new year.
Read more...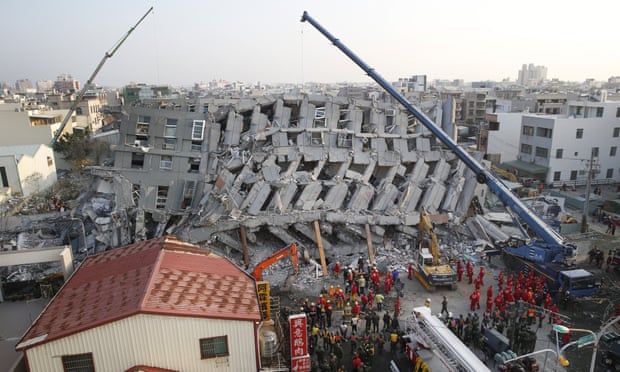 User Rating:
You must be registered to vote.