Your single point of reference for all your Geotechnical Inquiries
Geotechnical Egineering News tagged with [satellite]
Total Items found:
<p>A defining moment in space exploration is the first image of Earthrise &ndash; watching the Earth come over the horizon &ndash; taken by an astronaut on Apollo 8 as it ventured on its historic trip to circle the moon.<br />Since that photo in December 1968, ...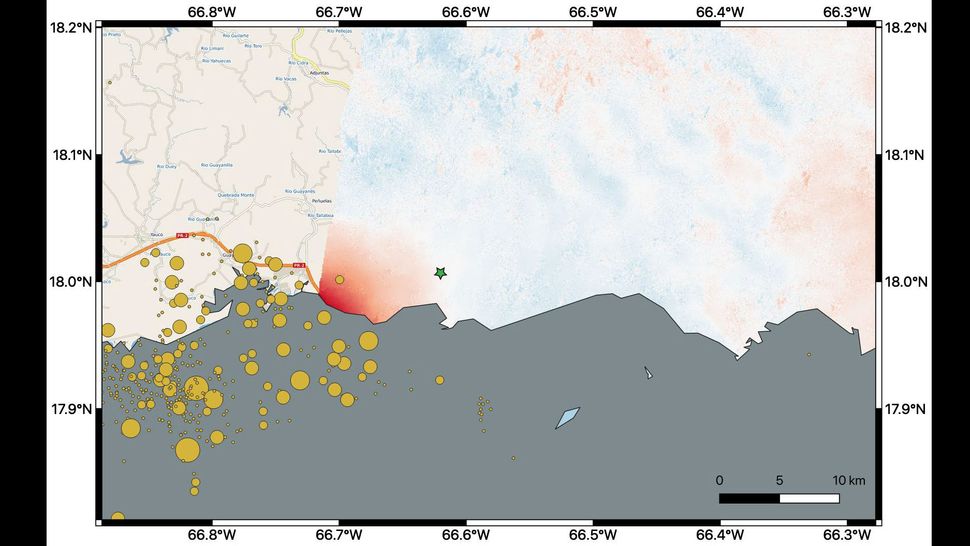 <p>The swarm of earthquakes that have rocked Puerto Rico recently left marks that are visible from space.<br>About 2,000 quakes have shaken Puerto Rico since late December, with the most powerful a 6.4-magnitude temblor that took place last Tuesday (Jan. 7), ...
<p>Titan&rsquo;s atmosphere is dense and hazy, just like Earth&rsquo;s. The satellite also features intricate, stable bodies of liquid on its surface. But that&rsquo;s where the similarities with the Earth end. Titan&rsquo;s liquid isn&rsquo;t water, but hydrocarbon ...