Your single point of reference for all your Geotechnical Inquiries
Drone footage reveals dramatic Iceland volcanic eruption
Visit Site

After a 900-year nap, a volcano in Iceland erupted Friday (March 19), spewing tendrils of molten lava down its flanks and bathing the cloudy night sky in an ominous orange-red.
Gorgeous and fiery photos show the Fagradalsfjall volcano, located about 25 miles (40 kilometers) southwest of Reykjavik near the Reykjanes Peninsula, with streams of orange-red lava flowing out of a fissure at its top. One daring visitor flew a drone just above the glowing lava river and the vent of the erupting volcano.
The eruption comes after three weeks of intensifying seismic activity in the area, over which the island nation recorded more than 50,000 earthquakes. The volcano began spouting lava Friday at around 4:45 p.m. ET (8:45 p.m. local time) and continued throughout the weekend.
Read more...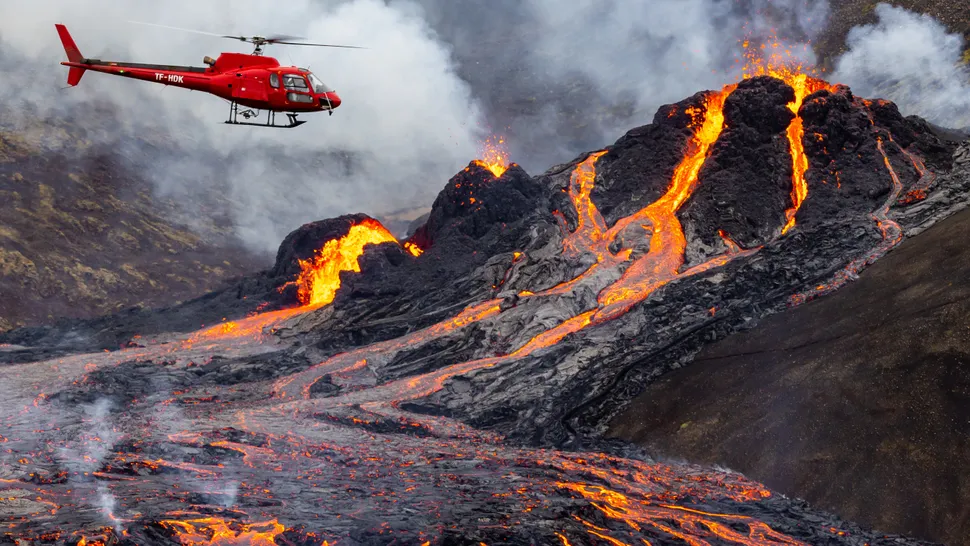 User Rating:
You must be registered to vote.