Your single point of reference for all your Geotechnical Inquiries
Canadian Lake Falls off Cliff
Visit Site

Peel Plateau Lake after the drainage event.
Northwest Territories Geological Survey
Peel Plateau Lake in Canada's Northwest Territories looks a lot different now than it did a week ago thanks to a dramatic -- yet expected -- drainage event.
Canada's Northwest Territories Geological Survey reports that the small, isolated body of water drained over the edge of a cliff earlier this month. The permafrost that originally supported the lakebed gradually thawed, spurring an event known as a thaw slump (essentially a cold-climate landslide) when the cliff supporting the lakebed gave way.
A remote camera captured parts of the event, which sent water flowing into a larger lake downhill in the adjacent Mackenzie Delta.
Read more...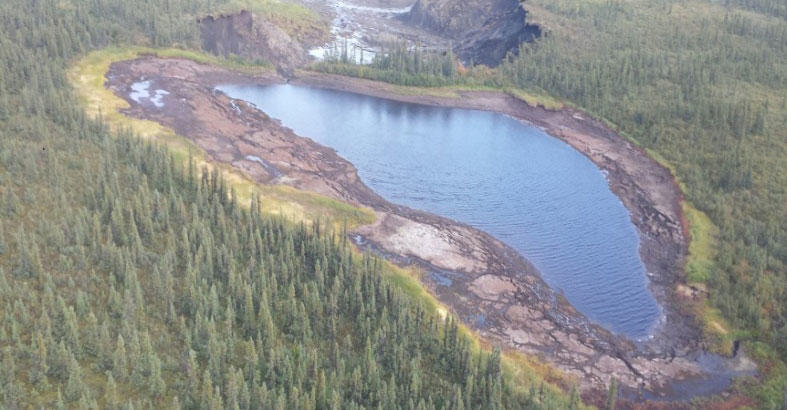 User Rating:
You must be registered to vote.